The Shotgun and Rifle Gun Case Guide
So you have chosen your new gun or added to your collection but now you need to protect it and choose a gun case to store it in.
When you have spent all that money on a bit of kit you want something to protect it when out and about. Often the transit cases that come with the gun are just that, a case for you to get the gun home. They do not come with long term protection for your gun and will not hold up if you plan to take many trips out to shoot.
But choosing a case is not just about protecting your rifle or shotgun. You choose a case based on what you intend to do with your gun.
Start thinking about what you plan to be shooting and where and how much your gun will be travelling.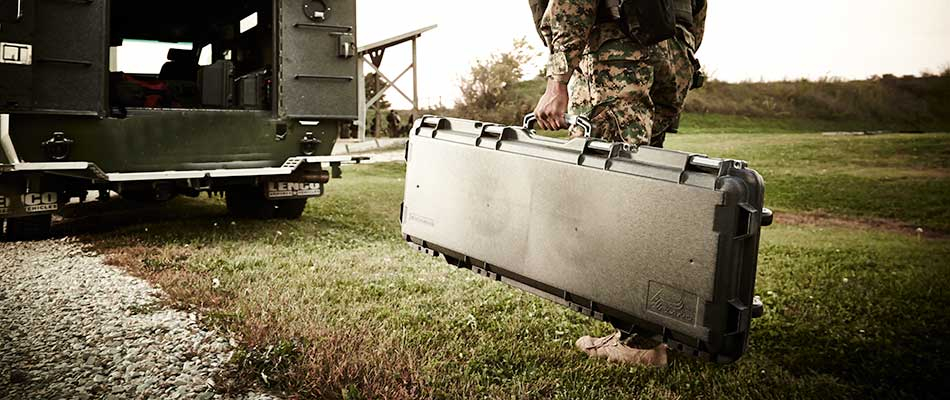 The Beginner Shooter
For the beginner, they might not be wanting to initially spend a lot of money on their kit. If this is the case they should look into what benefits of a case they are looking for.
If it is to have a gun case that is good for just carrying to the range then you are more likely wanting to go with cases that have protective foam in them but also include a padlock tab to keep your rifle or shotgun safe.
The best case for this would be our SE range: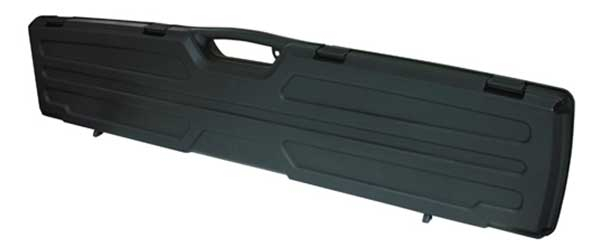 Key Features of the SE gun cases:
- Padlock tab
- Egg cut foam
- Moulded easy to use handle
- 4 Latches
- Freestanding
Benefits of an airline approved gun case
If you want to be travelling with your gun on shooting trips and going abroad you will need a case that is airline approved. This involves having a pressure release valve that can deal with the pressure on aeroplanes. It also will need internal locks as well as padlock tabs.
When your firearm is travelling far and abroad you want it to be secure and protected within the case. This requires added foam to make sure the gun is nicely snug and will not be bashing about.
The All Weather Range

Our All Weather Gun cases are great for this type of travelling with your gun. What makes them all weatherproof cases? They have a O-ring seal around the inside edge of the case. This protects the gun from water and other elements like wind and sun.
Using pick and pluck foam that can be customised is a great way of keeping your gun secure within the case.
If you want more information about taking firearms abroad and what you regulations you need to follow for each country try the BASC website that breaks it all down - https://basc.org.uk/firearms/taking-firearms-abroad/
If you are looking for a case with wheels then the 52" all weather will be great for transporting your firearms as it has handles to pull the case.
Crush Resistant Strength
If you are looking for a gun case that is going to be thrown around a lot but not going to travel abroad. Then using crush resistance technology for your gun case is important.
By using Pillarlock technology that has interior pillars that fight back against exterior pressure is the type of crush resistance you need if you travel a lot with your gun case. With egg cut foam the crush resistance is more compact when holding the rifle.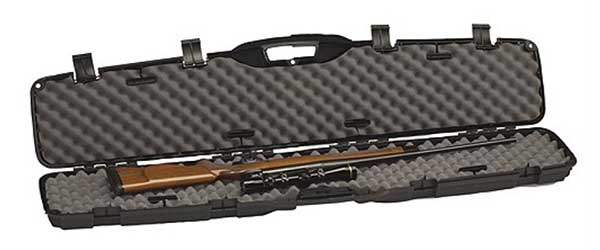 Shotgun Take Down Cases
Using a smaller gun case to transport your shotgun is ideal when breaking down the barrel from the body. This gives your shotgun more protection as it then becomes more compact when travelling.
However, you want a case that will keep your barrel and body secure within the case and not knocking each other. Therefore to have a pillar that divides the two parts is an ideal choice.
By using a smaller compact case this protects your shotgun from knocks when you are carrying the gun out and about with you.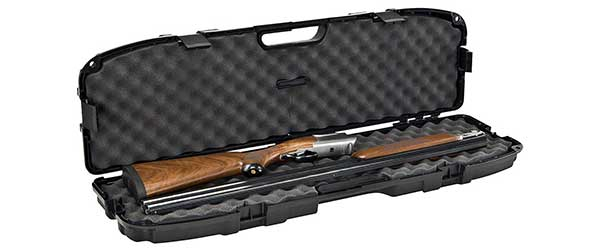 Double Gun Cases
When you have multiple weapons that you want to carry to the range or go shooting with. There is a need for a double gun case that can help securely carry two guns at the same time. These cases are also great if you want to keep your accessories like your scope or mount on your gun when you have put it together at home.
Depending on the space you have within your car or where you will be taking your case depend on the type of double gun case you choose. By choosing our pillar lock case there are pillars to stop the rifles from moving inside and to create crush-resistant strength.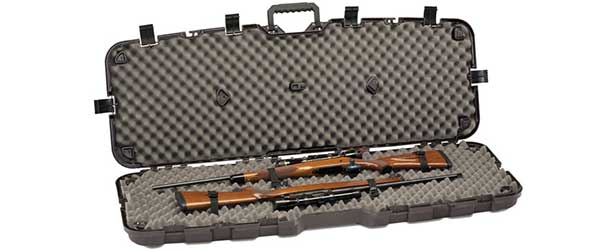 Always remember to measure your rifle or shotgun before buying a gun case. Every person's gun has different accessories attached and can be different sizes. You will also want to take into consideration what you will be putting into your case and where you will be going with your gun. This has a huge implication on what type of case you will need.